If you would like to send us a larger data set, we offer you an upload platform via WeTransfer. Here you can send data up to 20GB in size. Please pack your data in a Zip or RAR format beforehand. If your data package is larger than 20GB then you can use WinRar to divide the data into several packages. To do this, enter 19,500 MB as the volume size.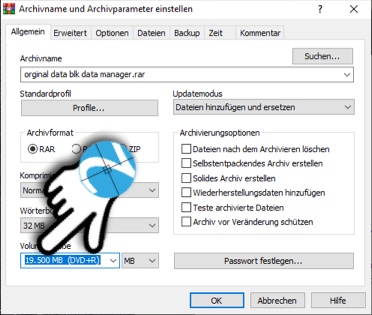 Go to the following website to send us larger data:
https://scanner2go.wetransfer.com.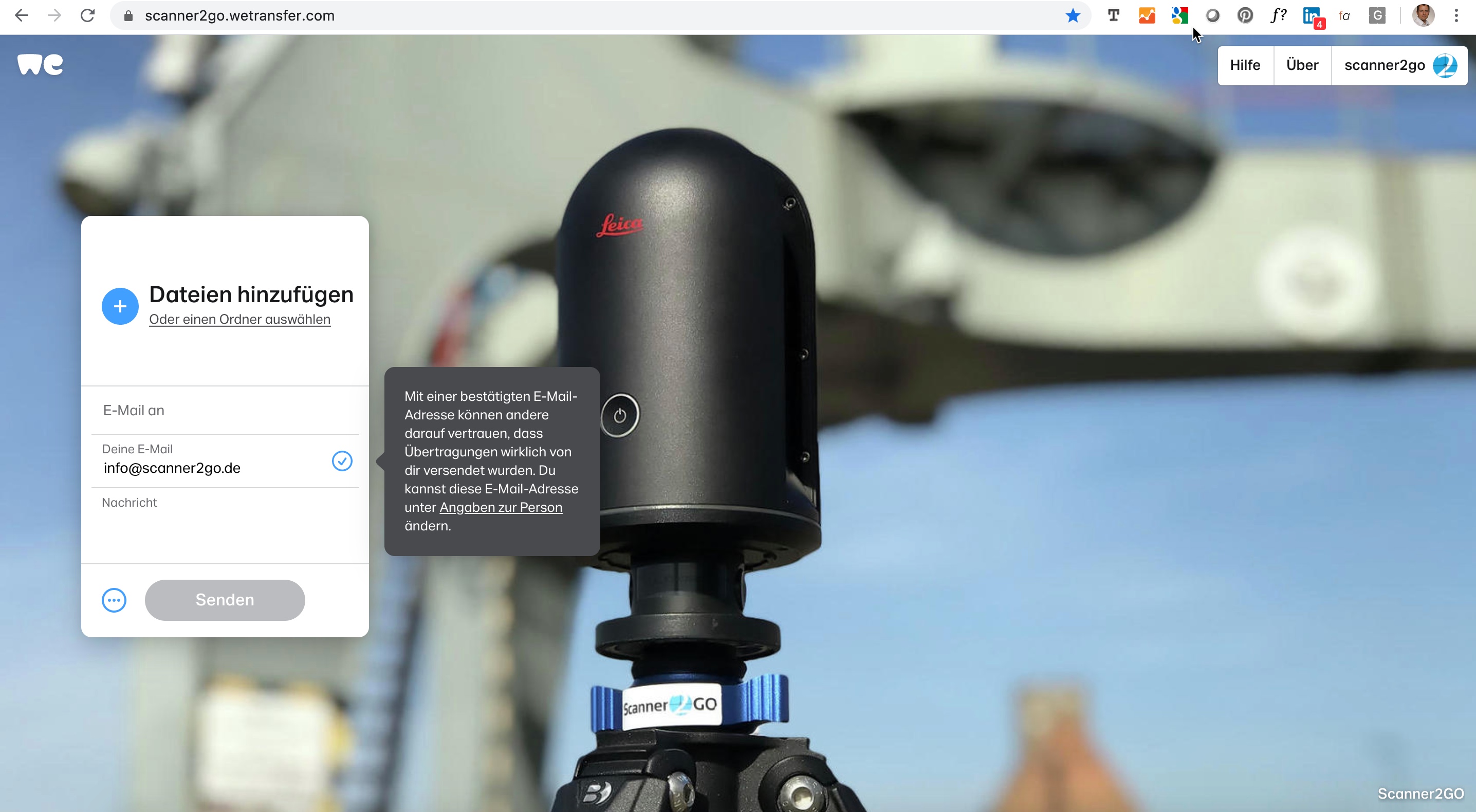 Enter our email address as the recipient address: info@scanner2go.de and add a small message so that we can assign your data. You are welcome to use an offer number or order number here.
Finally, add your files and click Send.
As soon as we have received your data, we will contact you. Your Scanner2GO team.