Every now and then there are aborts when importing the BLK360 G2 data via USB cable. The background to this is that the interface needs the graphics performance of a "large" graphics card in order to process the photos. In the following tutorial we would like to show what you should pay attention to.
1. Current graphics card driver
In addition to the CPU (e.g. Intel i9 or AMD Ryzen), the PinPoint software also uses the GPU (e.g. GeForce RTX3080). Accordingly, it is important to have the current driver from Nvidea installed.
The best way to do this is to go to the Nvidea driver website and download and install the current Studio or Game Ready driver. Sometimes it can make sense to restart the computer.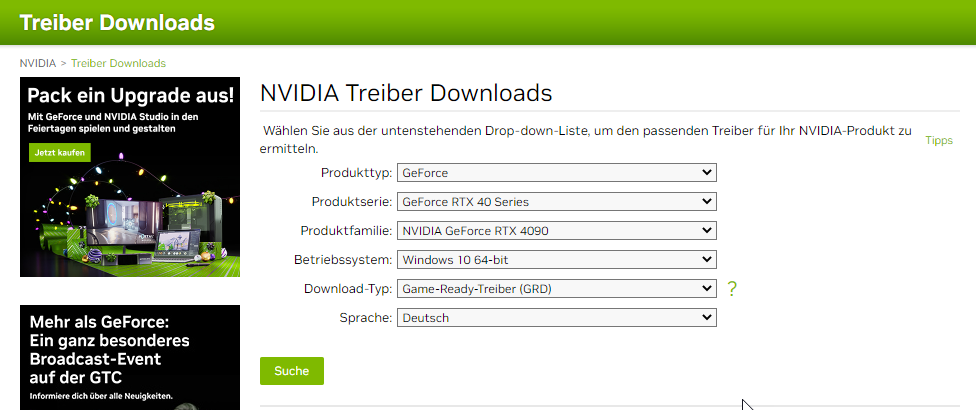 2. Assign OpenGL calculations to the Nvidia graphics card
Launch the Nvidia Control Panel by simply pressing the Windows key and typing "Control Panel".
Under the Global Settings tab under Open GL, select your Nvidia graphics card.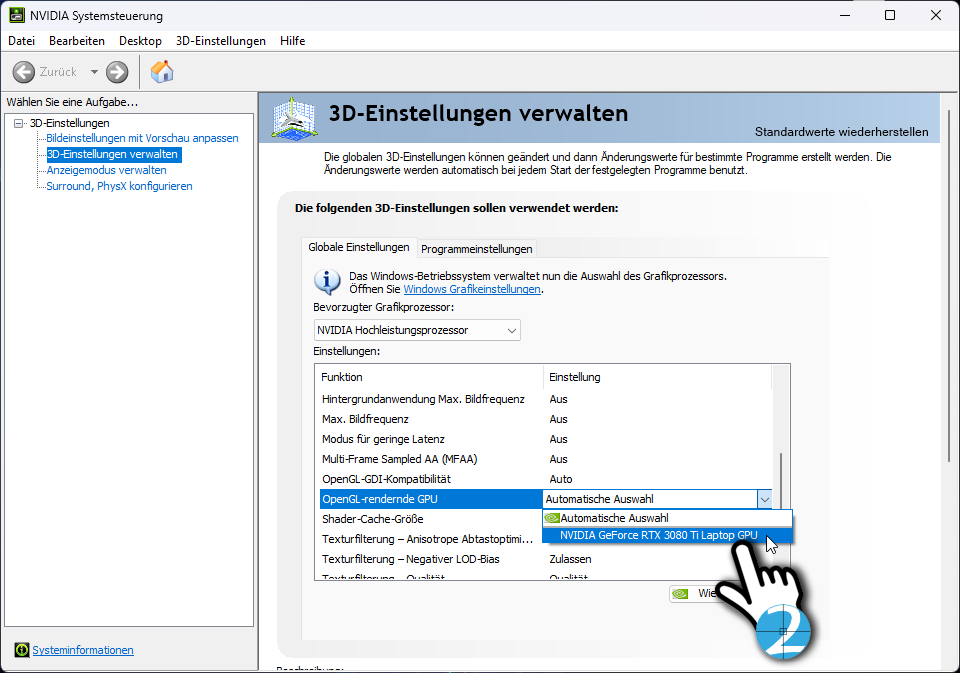 2. Instruct PinPoint to use the large graphics card
Especially in computer systems with several graphics cards, it often happens that PinPoint Register uses the onboard graphics card instead of the Nvidia graphics card.
Switch to the Program settings tab and assign Register360 to the Nvidia graphics card here. If you have installed a different graphics card, then of course check the manufacturer's website for the respective provider.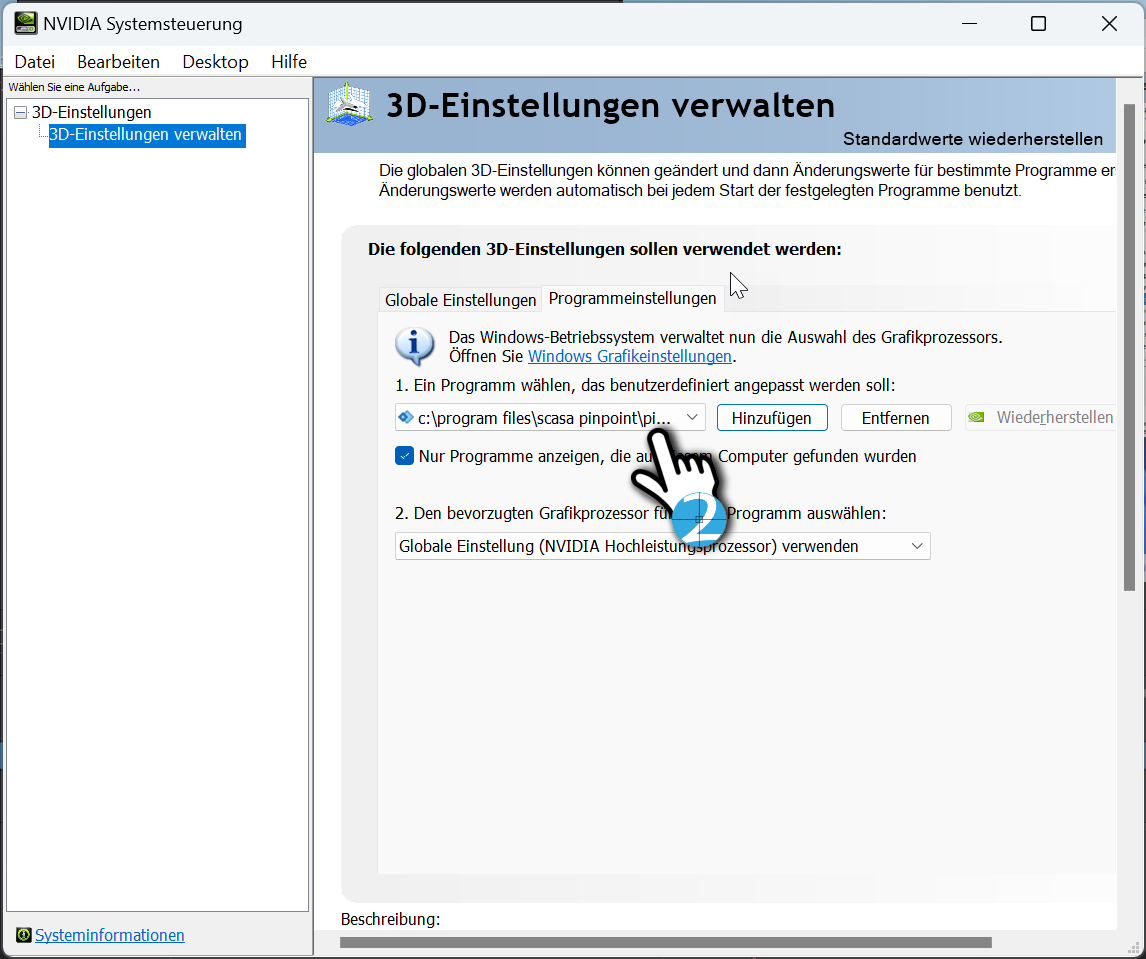 We hope you enjoyed our tutorial. Please feel free to leave a comment or a rating.