Function Point Projection - DXF, e57 point cloud section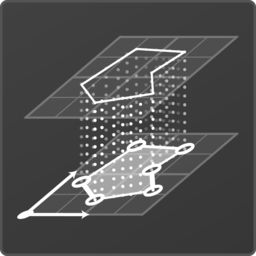 The Point Projection function enables you to quickly place point cloud floor plans, sections or views through your point cloud and output the result, for example, as a DXF file.
Point cloud sections always need a certain thickness, since the measuring points of a laser scanner are at different heights. For example, it can be useful to cut a floor at the height of the meter plan. We explain this here by entering a section thickness of 2 cm.
Activate the Point Projection function
The first thing you need to do is determine an orientation for the projection of the points. You can snap to any plane or one of the standard planes defined by the coordinate system.
Note the tutorial: Definition of a new coordinate system and Add Surface for plane selection.
In this example we would like to create a horizontal section through our building on the ground floor with a thickness of 2 cm at 1 meter above the upper edge of the finished floor.
Accordingly, please click on the button: Project in Z-Direction.

Before you set the lower and upper limit, we would like to explain the meaning of the little green arrow. This specifies the direction of the projection. If your point cloud section is mirror-inverted, then change the viewing direction. The arrow always points to the side of the plane you are looking at.
Define cutting limits
You can easily define the limit levels visually or by entering specific values. We do this manually, because our cut should be exactly 1m.
Enter lower limit: 0.99m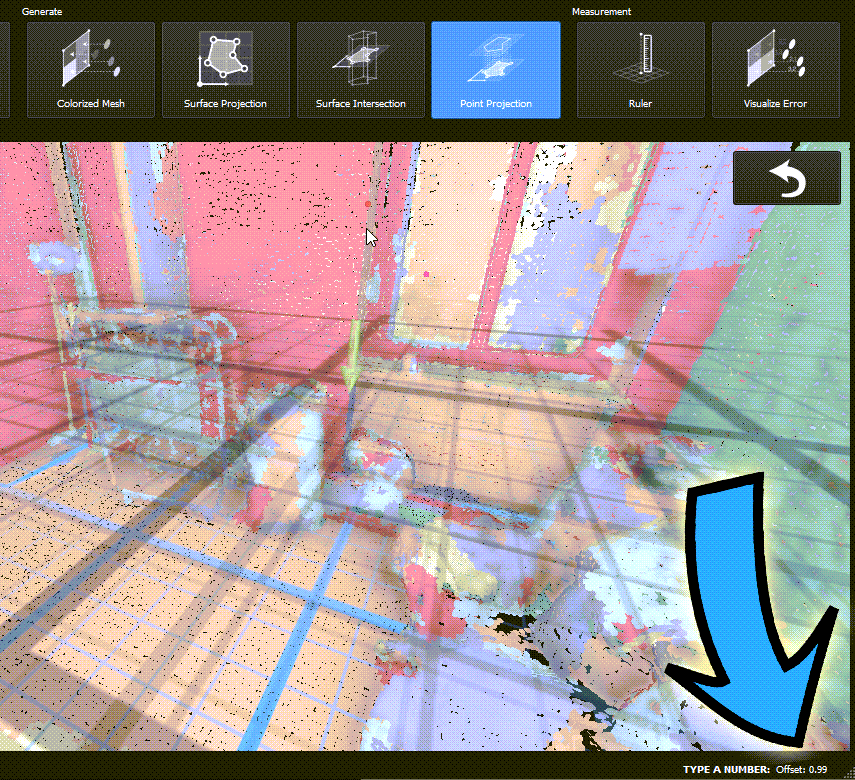 Enter upper limit: 1.01m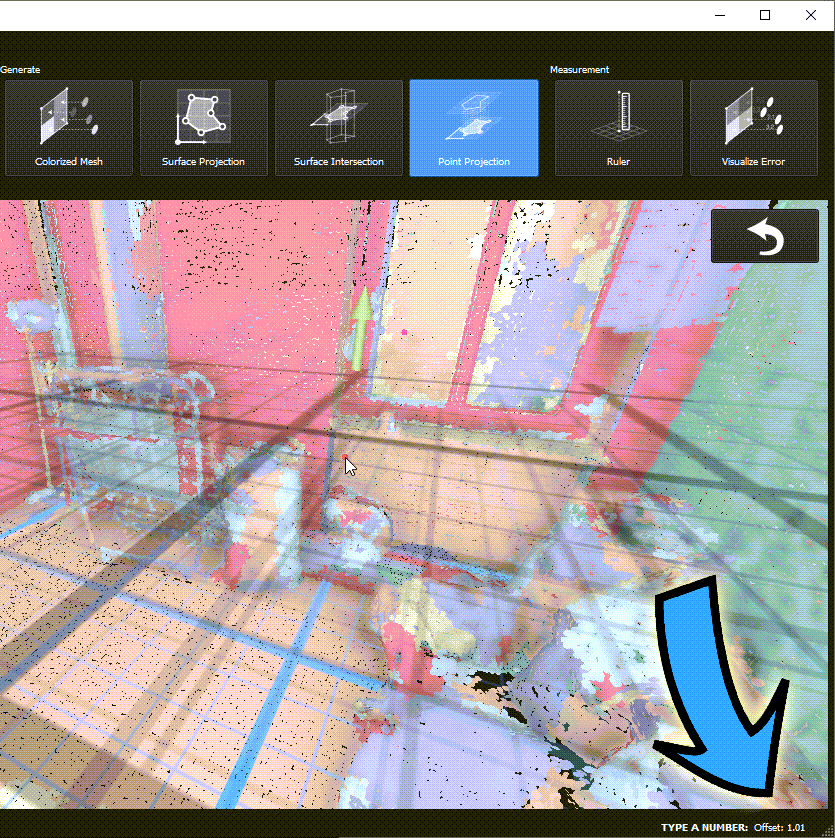 Finally confirm your entry with the Enter key. PinPoint instantly creates the cut and displays it.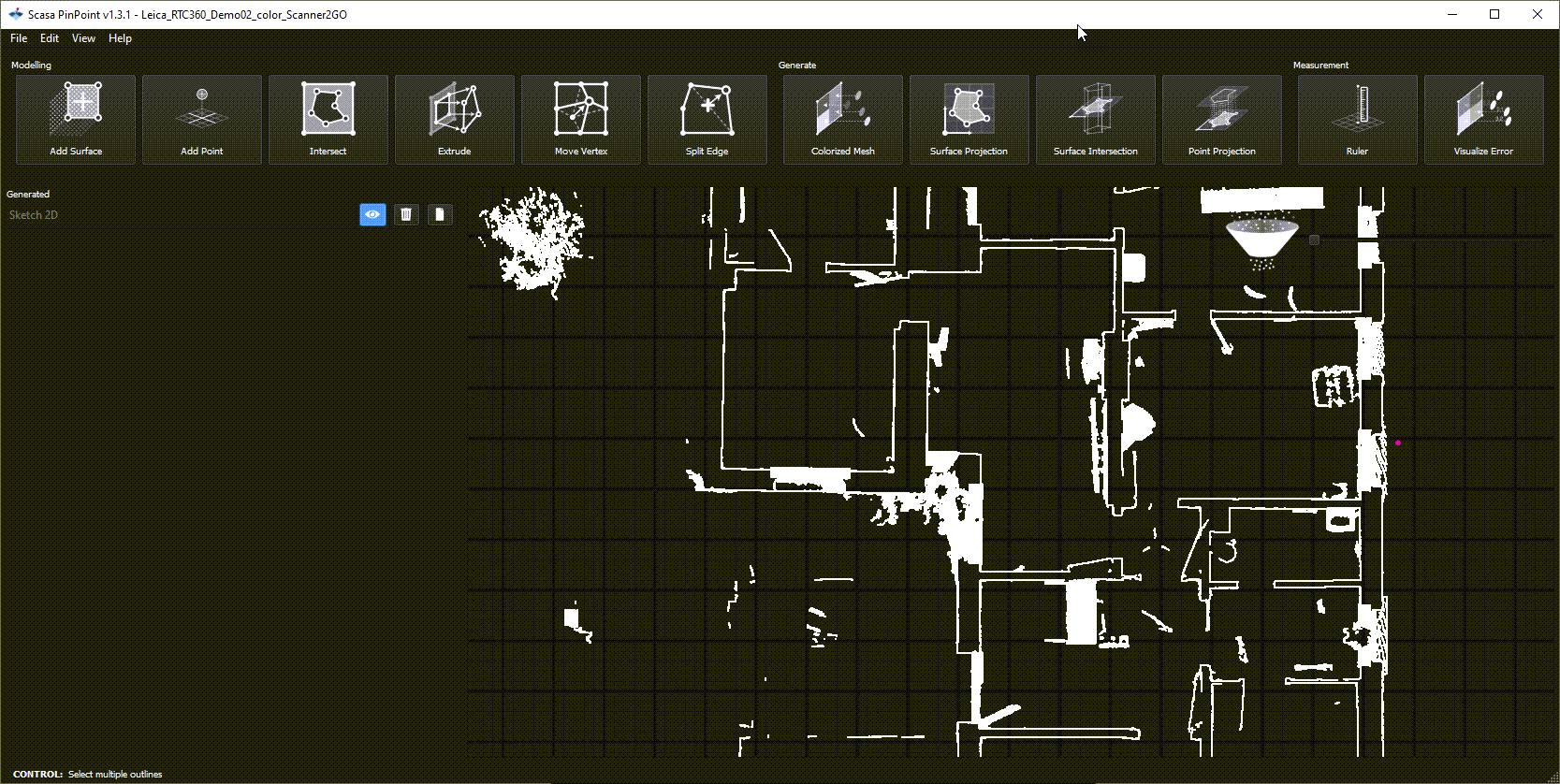 As a second example, we have created a section through a stairwell.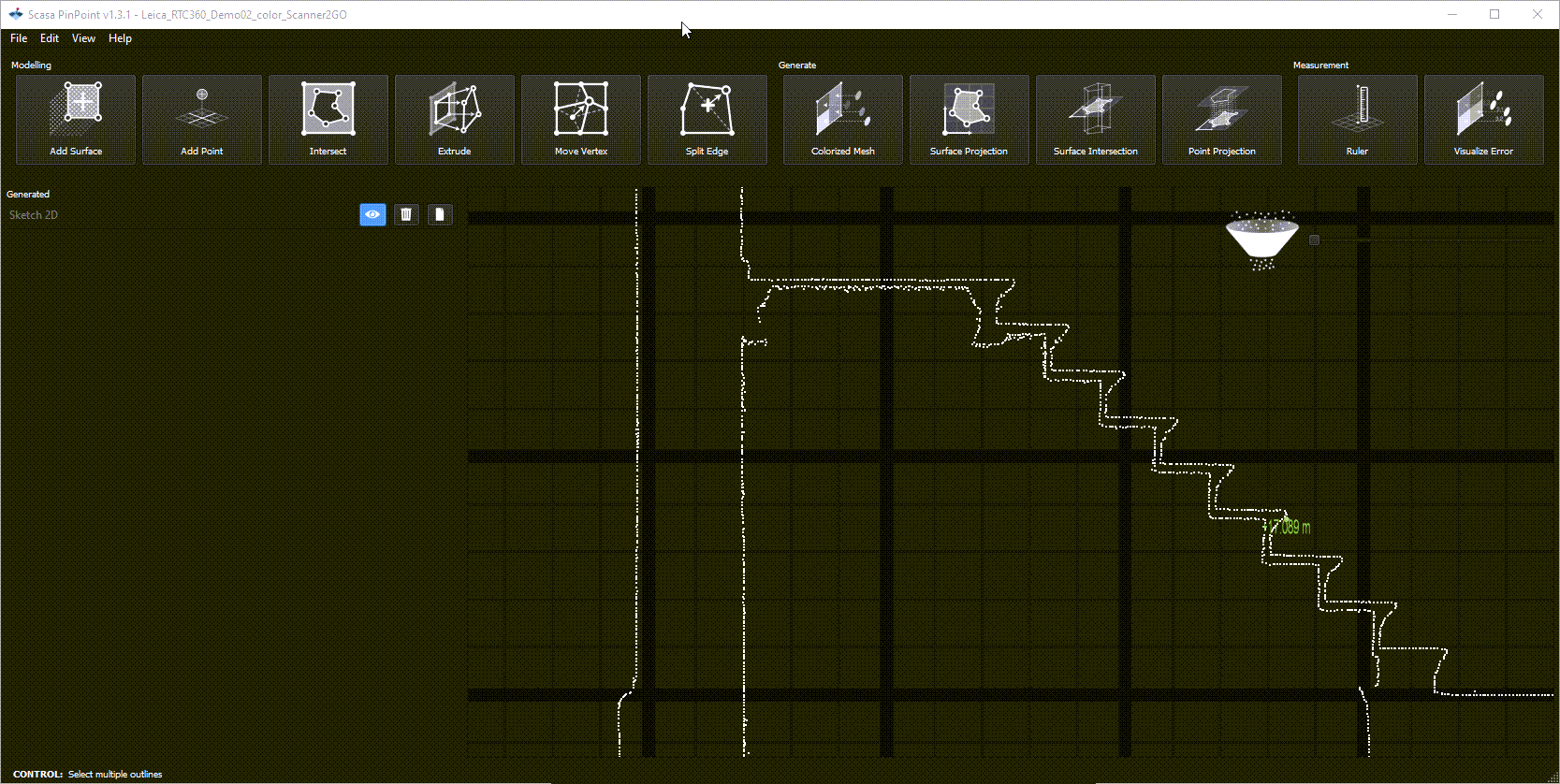 Try PinPoint now