To connect the BLK2GO to your BLK2GO Live app, launch the app on your phone or tablet and tap NEW BLK2GO.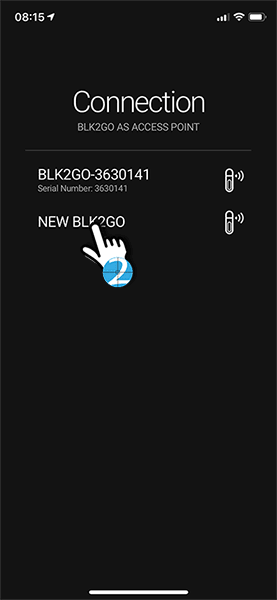 The app then activates the camera function and prompts you to scan the barcode. You can find the code under the battery of the BLK2GO. So remove the battery and scan the barcode.
Important: Please do not click on Connect directly, as you have to switch on the BLK2GO first.
Immediately after scanning the code, insert the battery into the BLK2GO and start it so that the connection between the app and the device can be established. Only then is the pairing of the devices complete.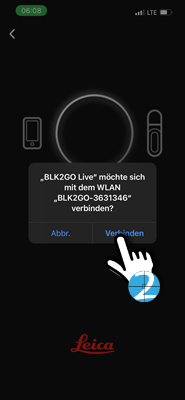 Please turn on the BLK2GO before connection.
Important: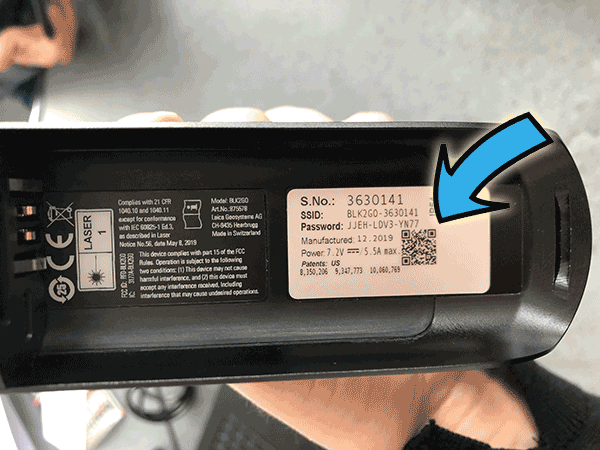 Alternatively, we attached a copy of the barcode under the base. So you can also connect the BLK2GO directly.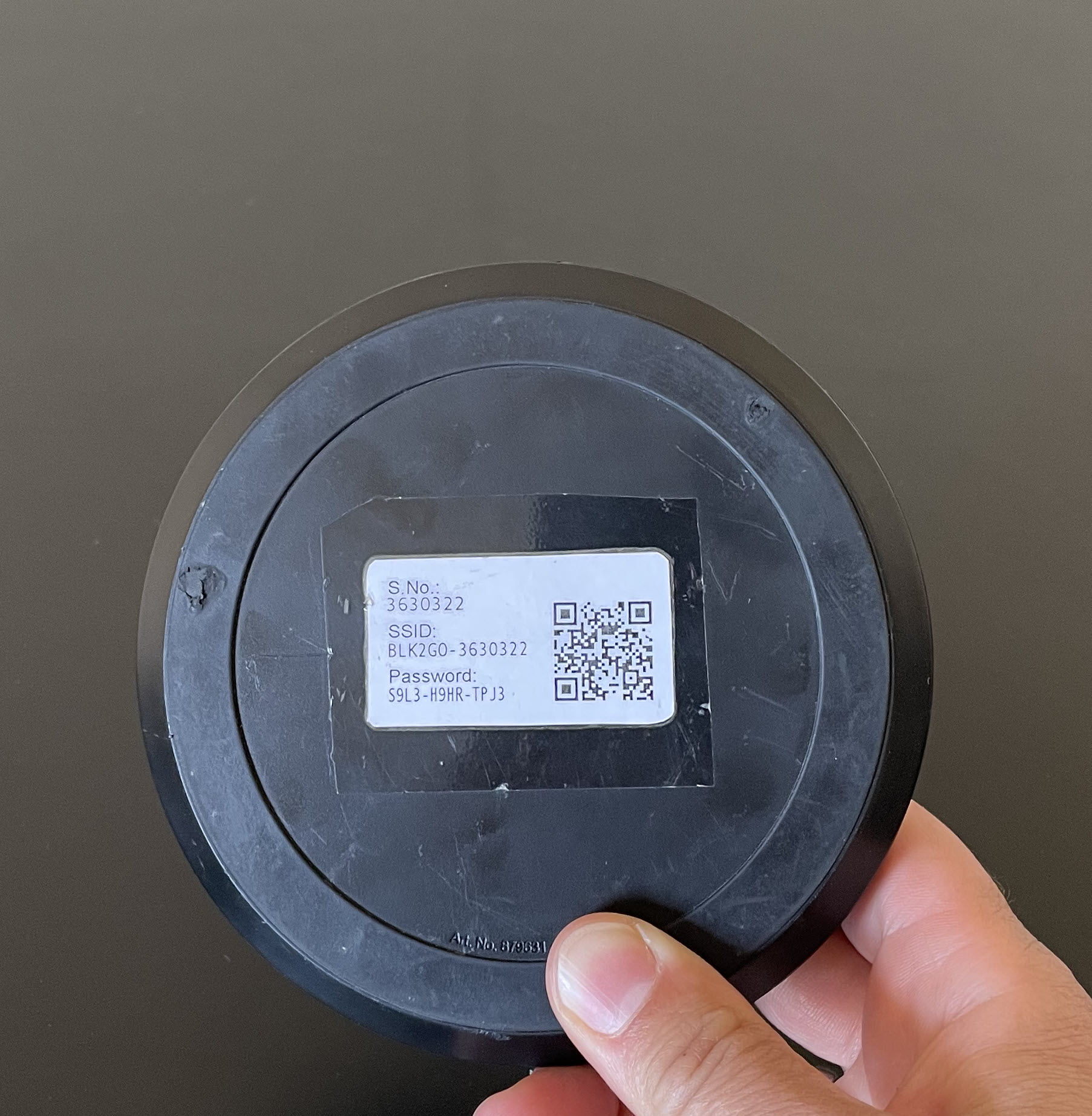 Once connected, you should see the Reality Capture project overview. Of course, only projects are included here if you have already carried out inventories.