Requirement
The rooms were measured with a laser scanner or 3D camera and you have a 3D point cloud. You need an installation of PinPoint to measure the wall surfaces.
Step by step instructions
Import the registered point clouds into PinPoint and activate the Add Surface function.


Move the mouse over the corner to be snapped and snap the intersection of the 3 levels.

Left-click the corner.

If a corner of the room is not directly visible, you can easily create it constructively using 3 visible wall surfaces. So click on the first wall.


Then click on the second wall surface.


Now drive over the floor. PinPoint shows the constructive corner directly.


As soon as you make a left mouse click, the corner and the corner are created in PinPoint.


Proceed with the last corner and close the polygon with the Close Polygon button or press the Enter key. The wall surface is now highlighted in gray. Deactivate the Add Surface tool and select the polygon.
PinPoint shows you the area and the edge lengths directly.

Learn in our article, subtracting windows and door surfaces from the wall surface, how you can remove these surfaces from your calculations.
PinPoint Schnell Einstieg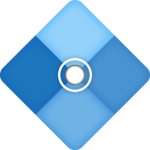 Hilfe und Support Team
Bitte nutzen die Suchfunktion und prüfen, ob es bereits ein Antwort für Ihre Frage gibt. Wenn nicht stehen wir Ihnen gerne via E-Mail: support@scanner2go.de Telefon: +49 (0) 39209 86 9000 zur Verfügung.
PinPoint Download, Test und Miete
PinPoint herunter laden oder kostenlose Testversion anfordern oder direkt für 119€ / Monat mieten.
PinPoint kennen lernen
Entdecken Sie 24 / 7 online Bedienungsanleitung für PinPoint senden uns Ihre Ihre Frage oder formulieren einen Funktionswunsch für das PinPoint Team.