If you have technical problems with PinPoint, we would like to ask you to send us the PinPoint log file. You can find this under the menu item Help -> Show Log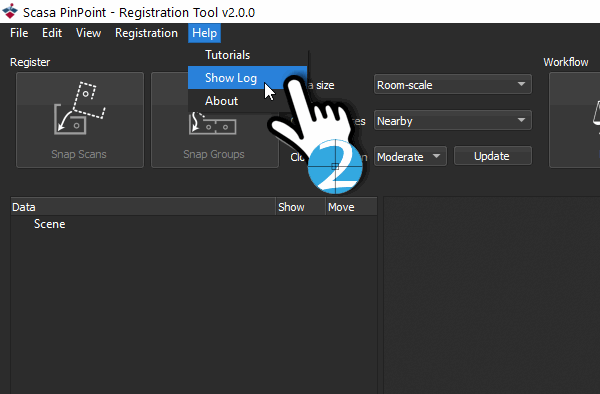 After clicking on it, a console opens and you will see the last log file. Simply mark the text and send the mail to Support.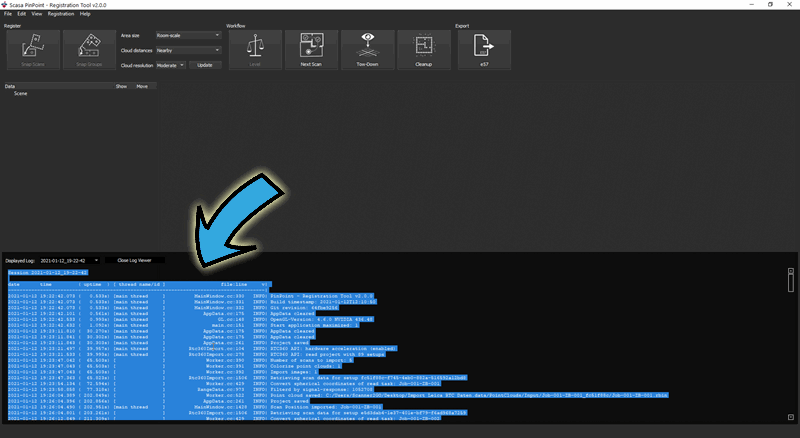 Older log files can easily be found under the session list. To do this, simply click the button and select the desired session.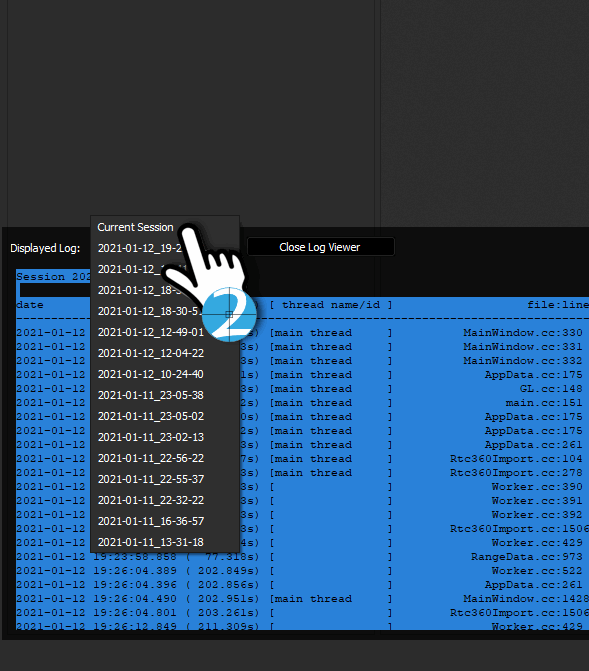 Try PinPoint now