Add Surface - Ebenen fangen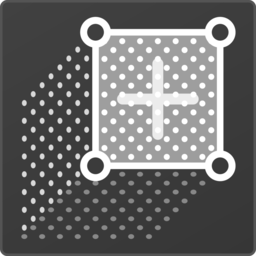 The Add Surface function is one of the most important functions in PinPoint. With it you can easily catch levels, points on levels, cut edges from the intersection of two levels, points on cut edges, points from the intersection of three levels.
The Add Surface function is linked to many other functions in PinPoint. So take 5 minutes to internalize the concept. From experience I can tell you that you will be delighted as soon as you have mastered the Add Surface function.
Snap layers with Add Surface
First activate the Add Surface function. As soon as the function is active, PinPoint catches every plane clearly depicted in the point cloud.
Catch a plane
As soon as you move the mouse over a plane, it is recognized. For better visualization, PinPoint stores each currently recognized level with a corresponding symbol. Below is the blue wall marked with the level symbol.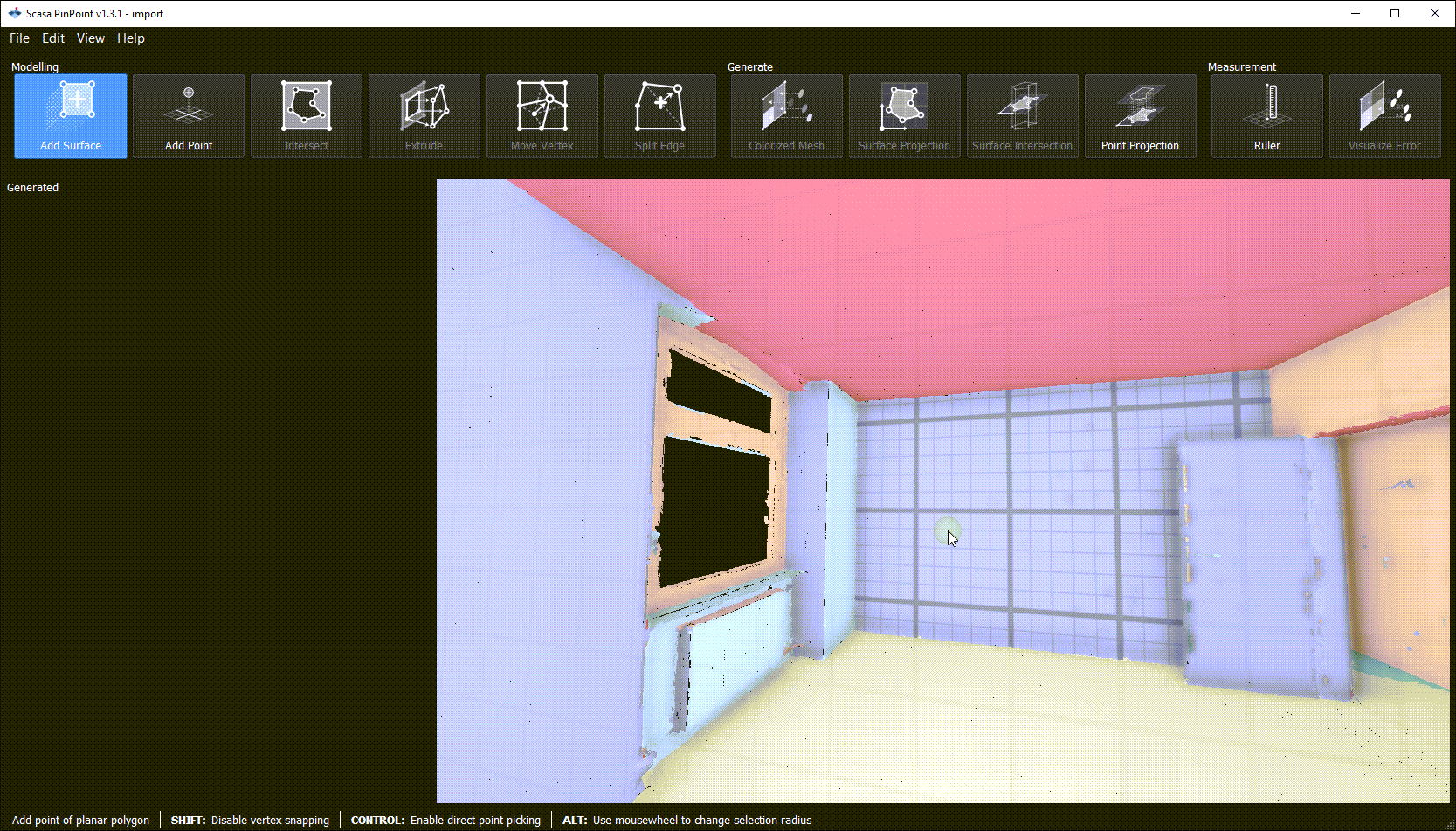 Snap an edge - select two planes
Whenever you move the mouse ball over two levels, PinPoint selects both levels and shows the white cutting edge directly. The wall and the floor were then caught. Both levels now also receive the symbolism level.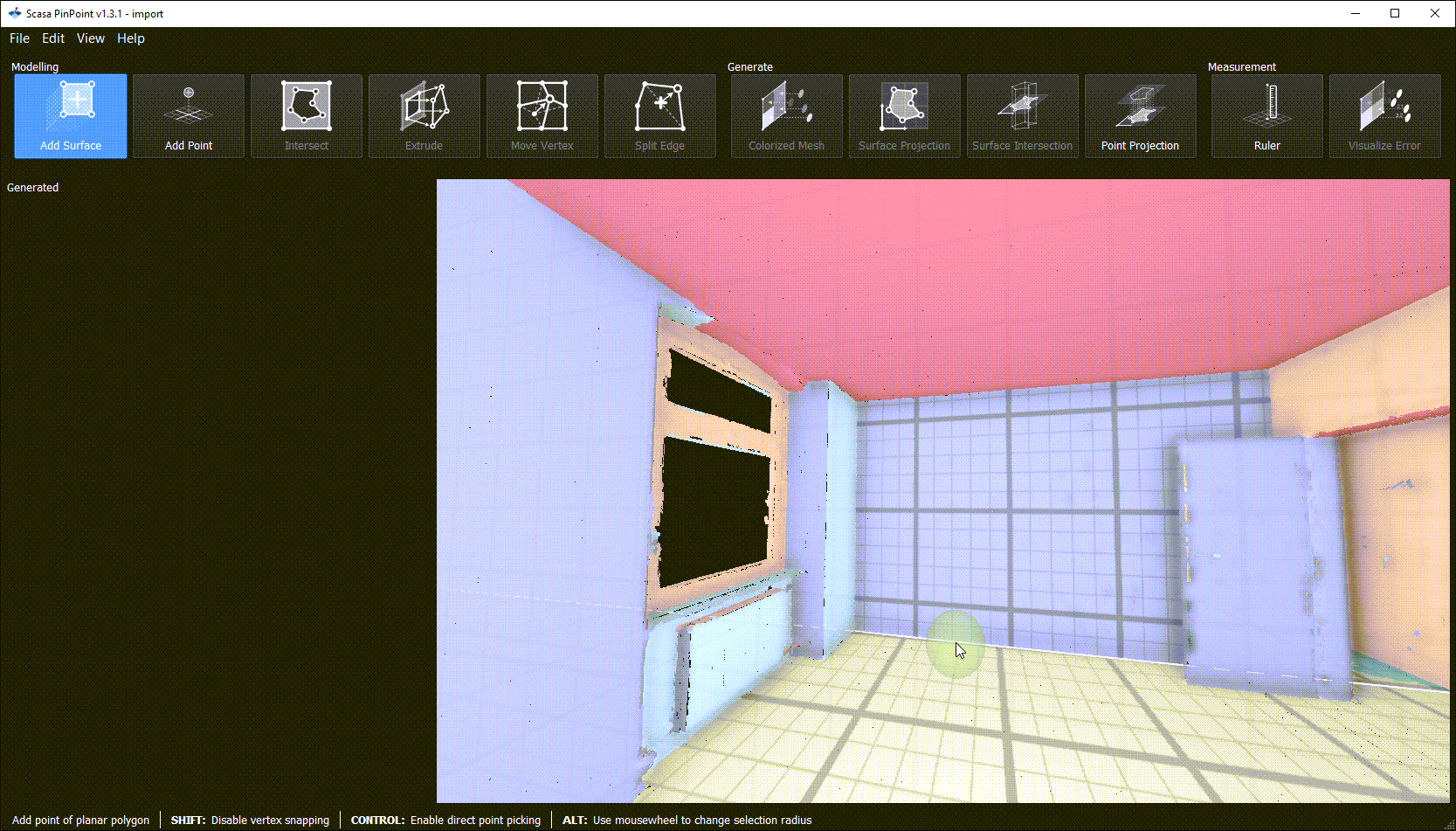 Snap a corner point - select three planes
If you move the mouse over three levels at the same time, PinPoint calculates the corner point of these 3 levels. A corner of the room was subsequently caught. The sections leading to the corner point are also shown.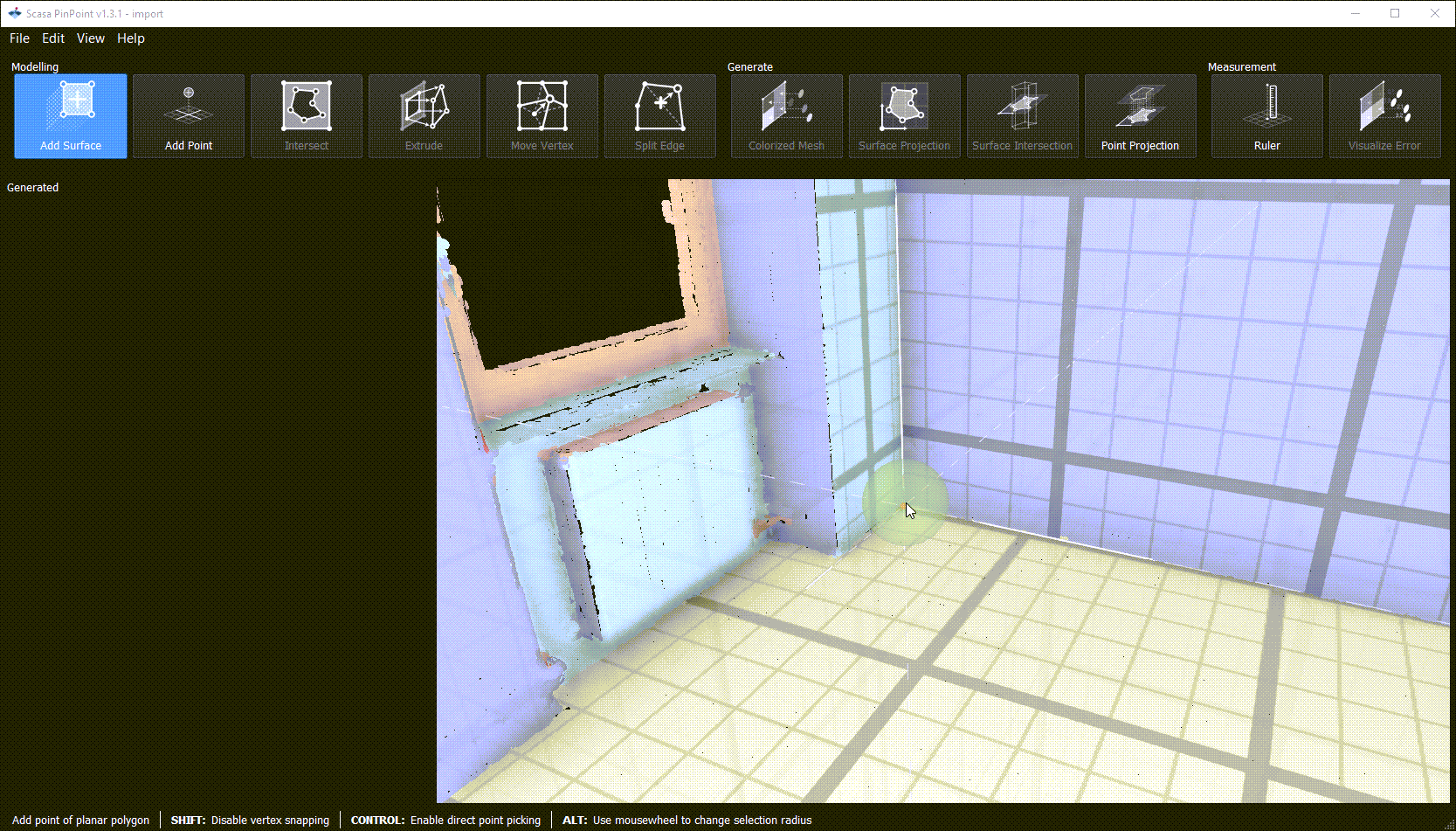 If you are satisfied with the selection, confirm your selection with a left mouse click. Since there are different options here, we have divided this into further tutorials.
What can I do with a selected level?
What can I do with a selected edge?
Important options of the Add Surface function
Selection of individual levels one after the other
Adjustment of the ball size - pressed ALT key + mouse scroll wheel
Adjustment of the point size display - pressed CTRL key + mouse scroll wheel
Try PinPoint now