With the PinPoint BLK360 plug-in you can download and register the raw data of the Leica BLK360 directly from the scanner. In this post, we'll show you how it works.
Create a new project and import BLK360 raw data
First start the PinPoint Registration Tool and create a new project using the Create button.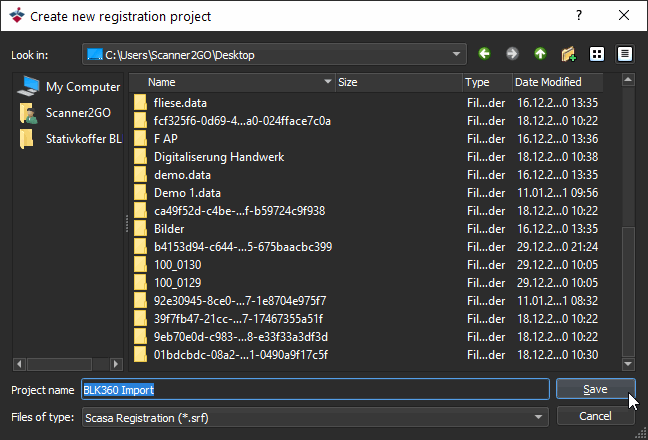 Establish a WLAN connection to the BLK360
To be able to download the data from the BLK360, you must of course establish a WLAN connection to the scanner. Proceed as follows:
Switch on your BLK360 and wait until the LED lights up green.
Now establish a WLAN connection to the BLK360. The WLAN key is located on the battery compartment cover of your scanner.
As soon as the connection is established, you can start downloading the data.

Raw data download via PinPoint
Then go to File -> Import -> Leica BLK360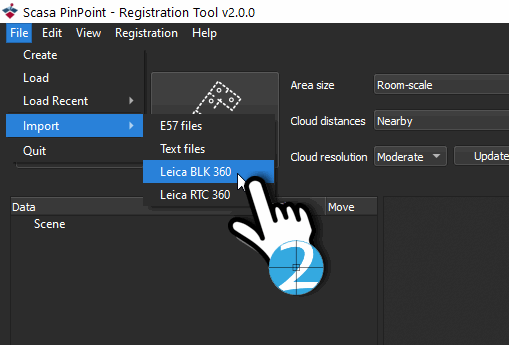 In the dialog that now follows you can select the desired scans and also select the Colorize Scans and Import Images option. Finally, confirm your selection by clicking on Import.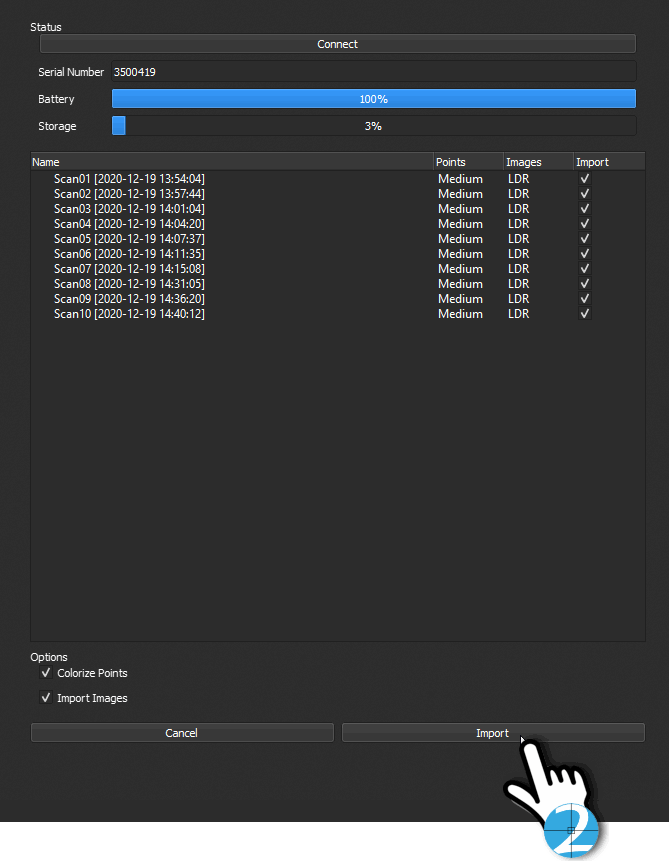 Here, too, a little patience is required. As soon as the data has been imported, it appears on the left in the building structure.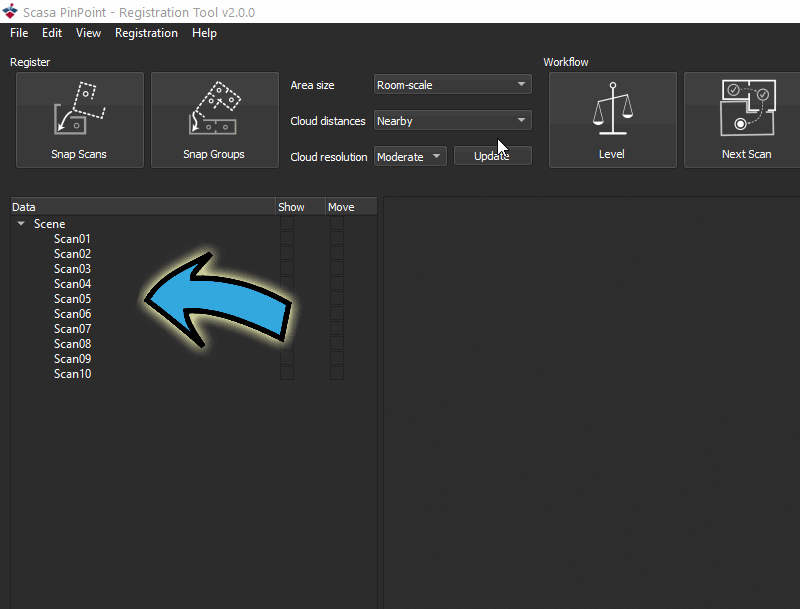 We recommend the following tutorials next:
Manual registration
E57 export
Import of the registered data in the PinPoint evaluation module