Manual registration is aimed at those who only have a few scans to register.
In this tutorial we would like to show you how the PinPoint Registration Tool basically works.
Register two scans to each other
PinPoint basically offers a very simple concept for this. To use this, show the first scan and then simply click the Next Scan button.
You can adjust the display of the point cloud with the F1, F2 or F3 keys. You can find more information on PinPoint operation here.
Note: In this example we use the data from a Leica BLK360 that we previously downloaded as described in the tutorial: Importing Leica BLK360 raw data.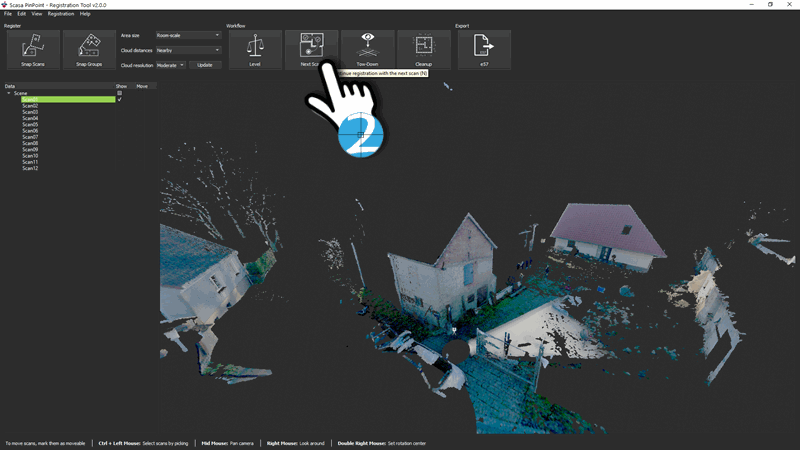 As soon as you click the Next Scan button, the second scan is loaded and displayed. In addition, the Move option is set to active.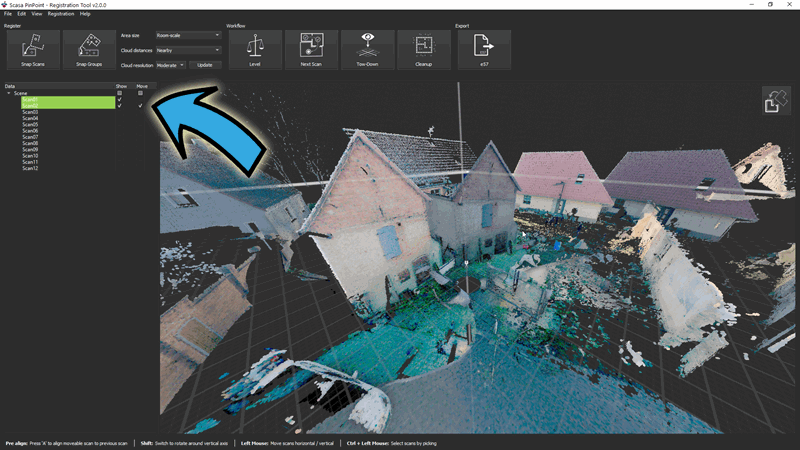 Adjust perspective
Before you can align two scans with each other with the move function, try to switch to bird perspective if possible. To do this, hold down the right mouse button and move the mouse in the desired direction.
The Move
As the English name suggests, when the Move function is activated, you can use the scan (s)
a) Rotate -> Shift + left mouse button + mouse movement
b) Move on the XY plane -> left mouse button + mouse movement
c) Shift in Z-direction -> left mouse button + mouse movement