A sensible organization of the point clouds or the laser scanner locations is helpful for a good project overview. PinPoint offers very simple standard tools here.
Create scan folder
Right-click on the scene or anywhere on the building structure and click on New Group. The new directory is then added directly to the end of the current group.
Rename scan folder
With a left double click you can rename any folder. In this example we call it the 2nd floor.

You can also organize the folders into subfolders.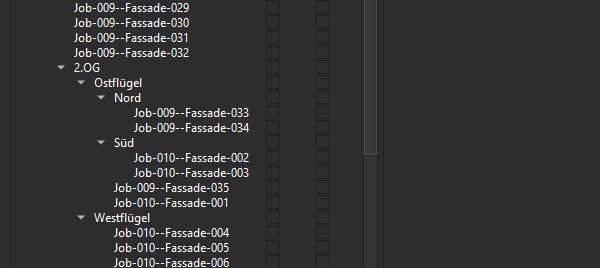 Move scans or copy paste
To move the scans to the respective folder, select the desired scans and simply move them with the mouse while holding down the left mouse button.
Multiple selections can be made by pressing the shift or control key (CTRL).